ZYCOO, is the leading developer and manufacturer of IP telephony devices and related systems, devoting itself over the past years to R&D powerful and scalable voice over IP (VoIP) solutions that mainly serve the SME market.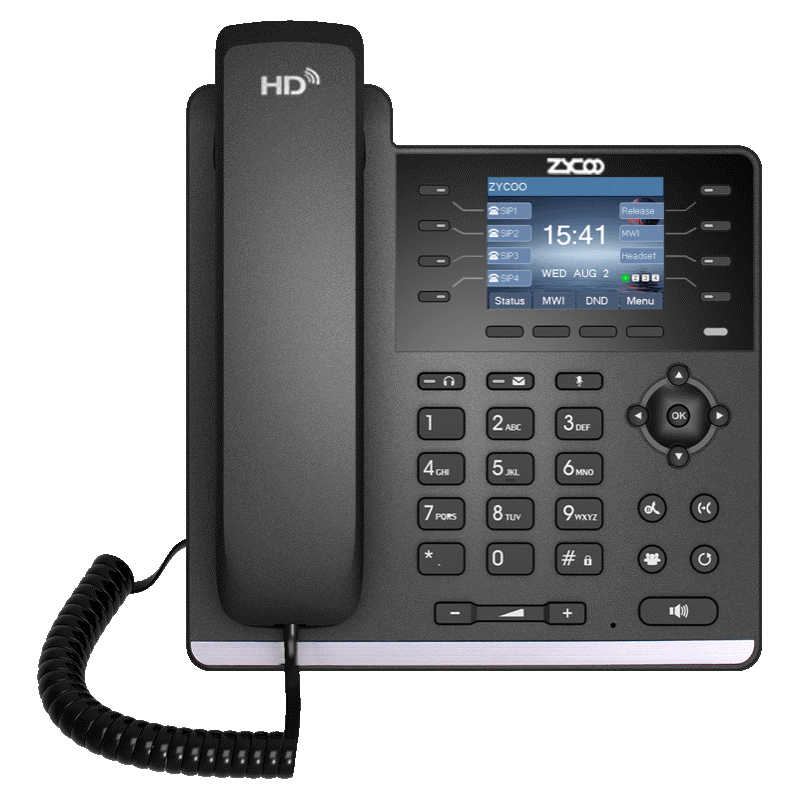 ZYCOO CooFone H83 IP Phone is a high-end enterprise desktop IP phone which comes with 4 SIP accounts support, 2.8 inch LCD screen, 4 programmable softkeys and intelligent DSS Key-mapping to increase enterprise users' productivity at a cost-effective price. High definition (HD) voice quality and all basic and advanced VoIP call features support. Users will enjoy every single call with CooFone-H83. H83 IP phone also supports multifarious auto provisioning methods, such as FTP, TFTP, HTTP, HTTPS, DHCPOPT66, SIP PNP, TR069. Besides, when H83 is to be deployed with ZYCOO CooVox V2 series IPPBX (Firmware 3.0) it can be provisioned by simply enter a 3-digit Quick Register Ccode from the keypad. Deploying massive IP phones will never be so time and effort-saving.
CooVox-U80 is a next-generation IPPBX system designed for mediumto large enterprises. It is a truly powerful hardware platform andsupports PSTN/GSM/WCDMA trunks, ISDN E1/T1 and BRI digital trunk lines. Through its innovative software features, CooVox-U80 allows for enterprise grade unified VoIP communications. CooVox-U80 is suitable for enterprises requiring 100 to 200 extensions and a maximum of 60 concurrent calls. It's an affordable, scalable, interoperable, secure and reliable choice for you to build your own innovative VoIP solutions.